Cyborg Group –
Web Design, SEO & Hosting Experts
Cyborg Group provides Web Design, SEO, and Hosting services to growing businesses to boost their digital presence and reach new and existing customers in Penarth, Cardiff, and the surrounding areas.
Our Services
Professional Services to cover all aspects of your digital business
Web Design
We provide quality websites that not only meet but exceed your expectations, unlike most web designers that focus on making good-looking websites we also aim to make them user-friendly for both visitors and business owners. We also aim to optimize speed and search engine readability to help your website grow up the search ladder.
Hosting
We can provide you with Website Hosting with the best UK Leading Brand and configure all the necessary tools to get your website running faster and more reliably. Speed is important for both SEO and user experience, so don't let unreliable hosts affect your business. All our website builds come with free hosting.
SEO
Our Search Engine Optimization (SEO) service helps boost your content & product/service visibility on Search Engines allowing new & existing customers to find your business. If you're unsure what SEO is, call me and I can explain. SEO has become the primary focus of websites in recent years, if your site is not SEO-optimised you may as well shut it down.
Generate a free SEO report with our tool seo.cyborg.wales
TYPE OF WEBSITES
We design & tailor for all kinds of businesses.
We have a vast knowledge of the web industry and know which tools, packages, CMS, plugins, and themes are best for your business. From there we can tailor the branding, build custom components and optimize the perfect website for you. We'll work with an existing website or tools you already have and make your required improvements.
E-Commerce
Sell your products through your website and reach more customers.
Business Landing Page
Let people know what your business does and where/how to find you.
Blogs
Publish your content to a wider audience and gain a following.
Wiki / Informative
Publish accurate information to educate a wider audience.
Persona's / Digital Profile
Get a personalised page to promote your digital self.
Community
Bring people together to share content or discuss common interests.
Take a Look at Our Work
View Our Work for Our Happy Clients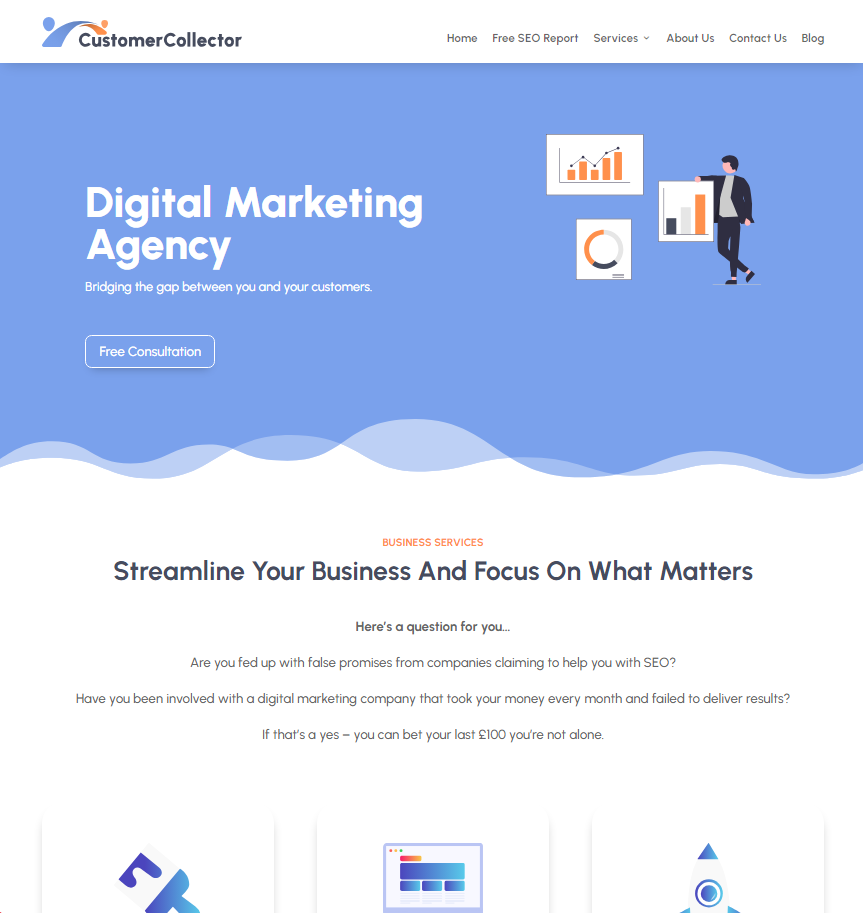 Customer Collector
Introducing Customer Collector, the premier SEO company based in Cardiff, South Wales. Their team of experts specializes in unlocking the potential of your online presence by harnessing the latest search engine optimization tactics.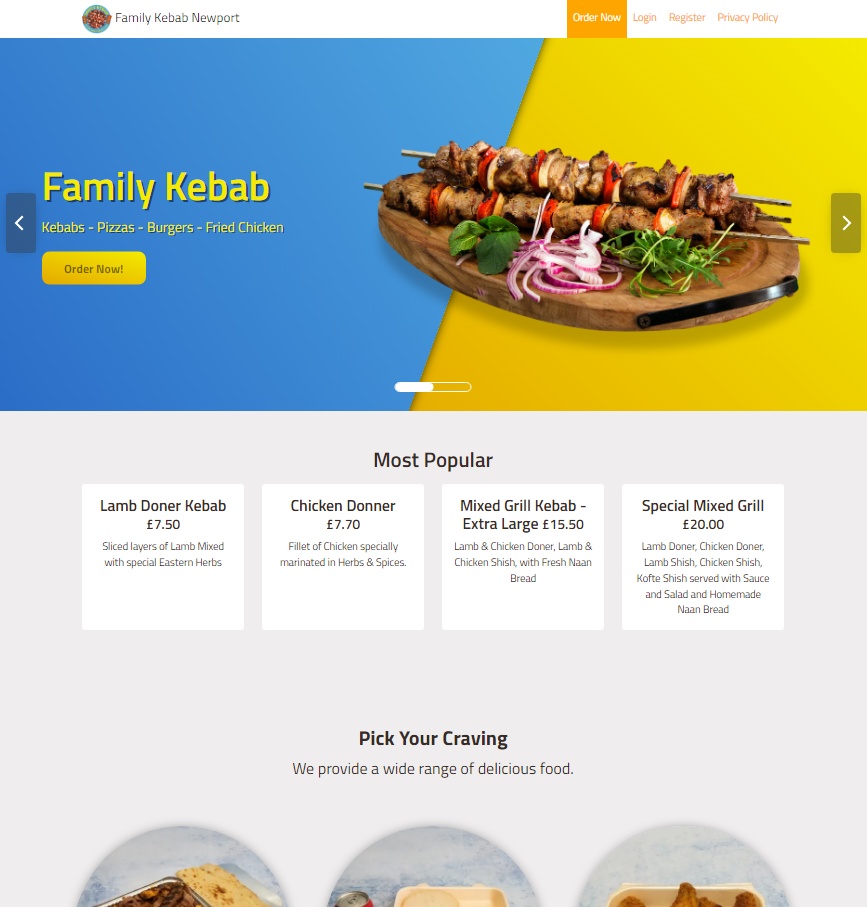 Family Kebab Newport
Looking for a tasty takeaway in Newport, South Wales? Then head to Family Kebab Newport, the best takeaway found on Caerleon Road in Newport offering a range of food choices including Kebabs, Pizzas, Chicken, Burgers, and much more.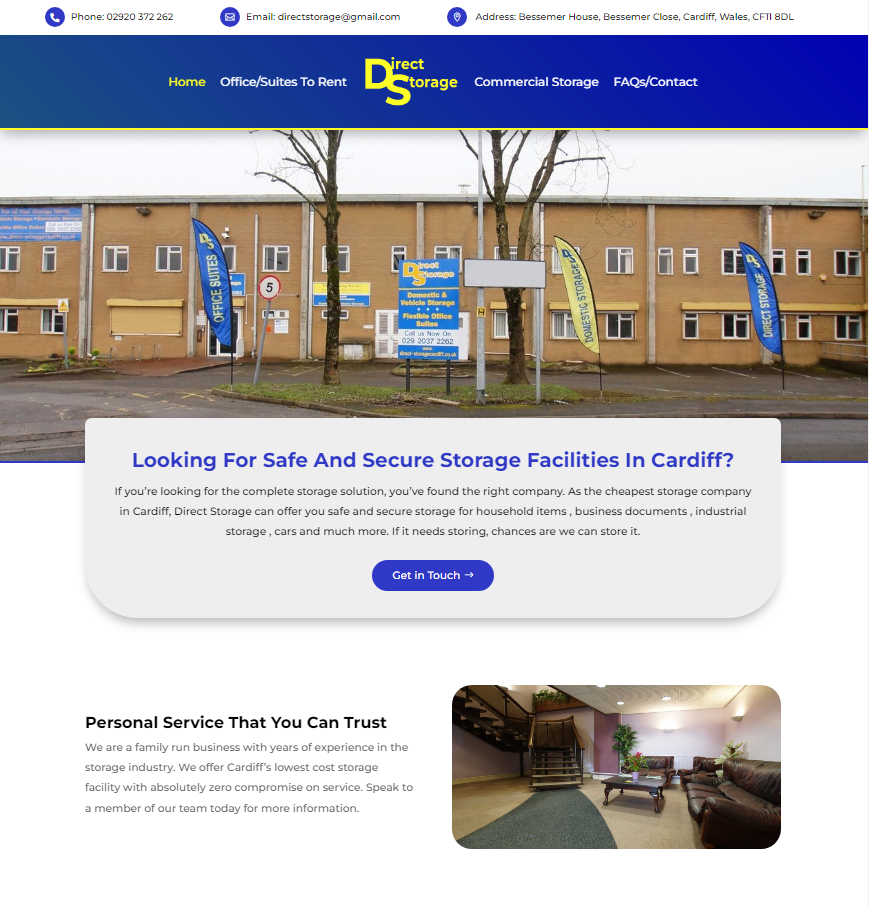 Direct Storage - Cardiff
With a wide range of storage options, Direct Storage Cardiff offers fairly priced storage to help you declutter your home or business. Located just off Hadfield Road in Cardiff with a variety of different storage solutions from crates to storage lockers and even vehicle storage.
Don't Just Take Our Word
See the Reviews from Our Clients
We love feedback whether it's good or poor as it helps us grow as a business and understand what's working and what isn't working.
Approached Cyborg group for some custom web design work for a clients new website. Spoke to Louis who was really knowledgable and was able to implement a solution for us. His work is excellent and the response was extremely quick. I wouldn't hesitate to use again nor recommend him to anyone else who needs assistance with a website or work on custom functionality. With us being in Cardiff it was highly convenient.
Louis is fantastic.
He's is super helpful, the website is amazing and looks really good.
It's super easy to use.
Really can't recommend Louis enough. Always there when needed too.
Thank you